Grupo Cariño offers national and international transport for our clients, being able to reach any point in Europe.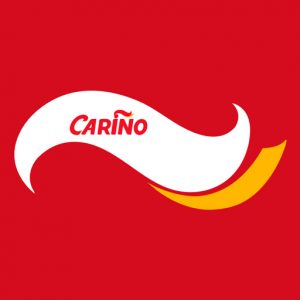 Our service consists of the greatest experience and the best guarantees for a fast, safe and efficient transport. Our work is wide and varied, that is why we have international transport with weekly lines to the EU.
When we think about taking a trip we ask ourselves how are we going to move once we arrive at the destination.
Because if the transfer is made by plane or boat and at the destination we think about the mobility we can have to carry out other movements, and some means of transport will be needed with which we can safely reach the desired place. Or while traveling with our vehicle we may have a failure and therefore we are forced to return without the car while the insurance doesn't want to take over the urgent transport of it.
Different situations that may arise that force us to think about moving our vehicle safely, quickly and efficiently. And it is in response to all of the above that "Transportes Cariño", your trusted transport company dedicated to vehicle transport to any point in the Spanish and European geography with urgent collection and delivery service.
Because "Transportes Cariño" is the largest company in Andalusia and southern Spain dedicated to vehicle transportation, backed by almost 60 years of experience in the sector. Along with this, we complement our car and other vehicle transport services with moving work, vehicle storage, towing service and body and paint workshops.
The secret of "Transportes Cariño" is to offer each client a service adapted to their needs in all kinds of transport, always with the best facilities and security measures for their vehicle.
In addition, our long-distance transport service allows us to know the location of the vehicle in real-time so the client doesn't lose his peace of mind.
Our large fleet of vehicles destined for road transport allows us to respond at all times to the demands of services, be it individual transport, a fleet of vehicles or other larger ones that require a special service. For transport outside national borders, "Transportes Cariño" has regular lines to Europe, regularly offering services to countries such as Austria, France, Belgium, Germany, Italy, the Netherlands and Luxembourg.
This allows us to cover almost any European destination. All this without forgetting the importance for the client in offering competitive prices adjusted to the market.
To know our rates, you just have to tell us the service and the place of it and our team of professionals will offer you a budget without obligation.
We are convinced that you will place your trust in us, so don't think twice and if you wish, the doors of the "Transportes Cariño" facilities are open. Being the most important and most experienced company in the whole of southern Spain in economic vehicle transport, "Transportes Cariño" always ensuring professionalism in each of the services performed.
Always looking for a comprehensive service adjusted to the needs of each of our clients. "Transportes Cariño", on the road so you can move where you need it.