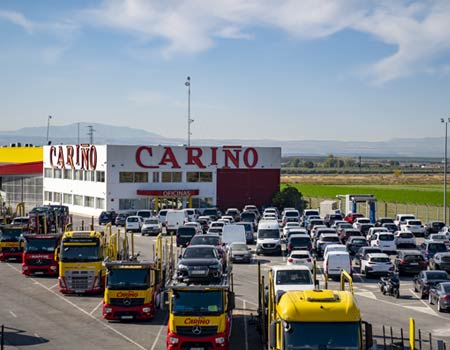 Grupo Cariño is the most important and experienced company in Andalusia and southern Spain in vehicle transport.
With experience in removals, vehicle storage, sheet metal and paint workshops and crane service, Grupo Cariño carries out automobile transport at a national and international level with the best guarantees and the extensive experience offered by a company founded in 1960.
Cariño Group
The dedication and philosophy of Grupo Cariño seeks to offer each client a comprehensive vehicle transport service, tailored to their needs and offering them the greatest possible facilities. Grupo Cariño works constantly so that the client can be calm while transporting vehicles. To this end, we have at our customers' disposal a ready-to-go fleet of 65 prepared last generation vehicle transporters that offer the guarantee of an efficient, safe and fast service, free from any setback.

These trucks and a logistics based on our extensive experience allow us to offer transportation on a national and international level. Our staff is duly trained and with extensive experience to optimize the service, prioritizing quality, speed and safety in the work.
With a service prepared for any job, Grupo Cariño offers extensive information on long-distance transfers so that the client knows the situation of the vehicle in real time and its arrival accurately. Our experience is our commitment.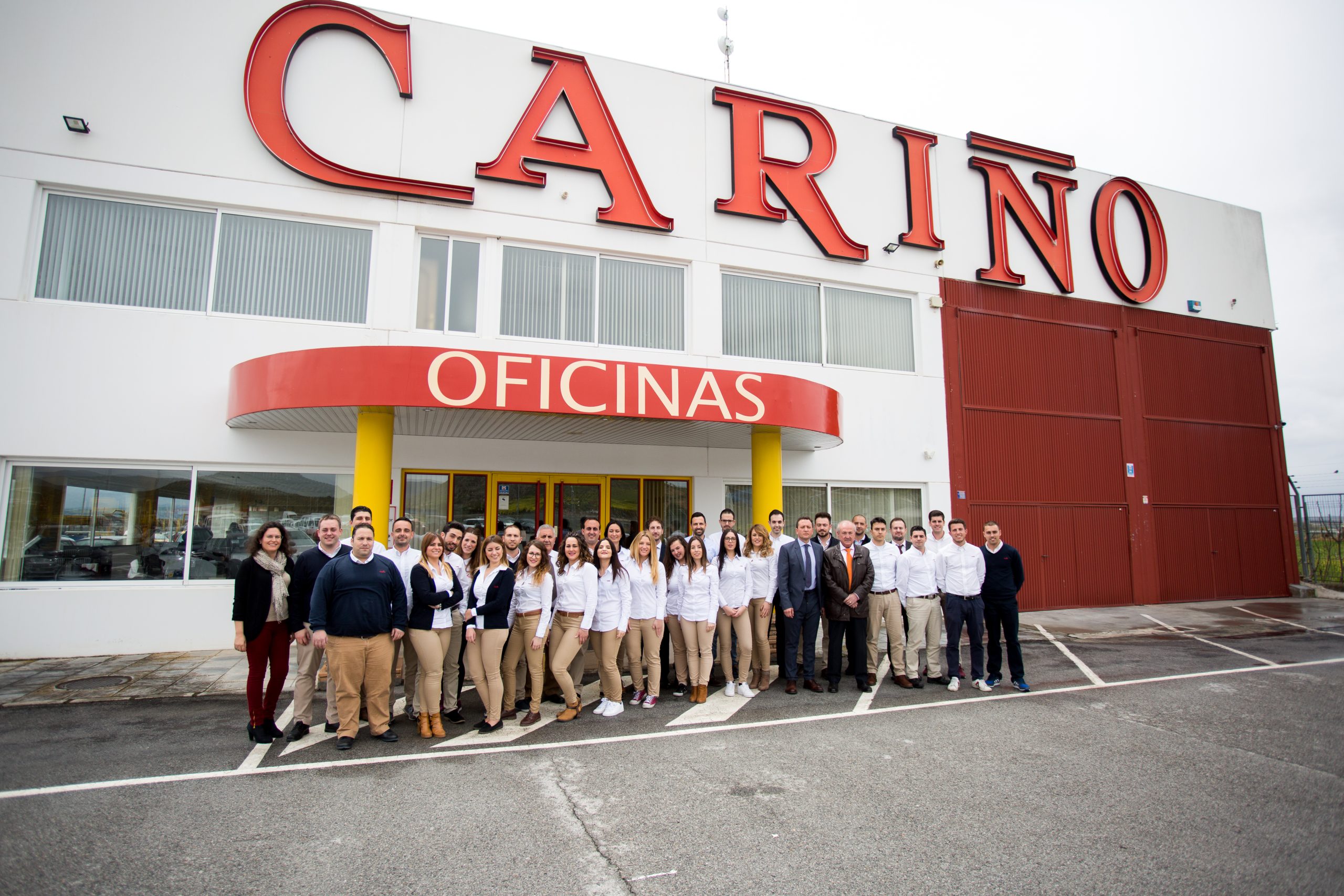 Company transport vehicles
Company car transport
If you are looking for a car transport company, call Transportes Cariño at the contact telephone number: 958 459 001.