Car Transport Company
admin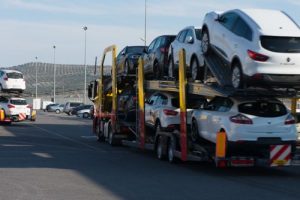 Do you want to transfer your car at an economical price? Would you like it to have all the security measures when making the transfer? Are you looking for a reliable car transport company, with friendly treatment and a good staff of professionals?  
Well, you just found us. We are the Cariño Group, a group of companies that we can offer you, both nationally and internationally, a wide range of services, in order to meet the needs of our customers.
More than 50 years in the sector as a car transport company makes us be able to offer you a transfer full of guarantee.  
By having our own fleet of vehicle transport trucks, equipped with the latest technological advances, we can guarantee efficient and safe road transport. Our trucks have GPS, so you can know where your car is at all times. We carry out comprehensive maintenance on our fleet. This way we guarantee a safe transfer and avoid having setbacks to be able to make your delivery on time and without any surprises.
International Car Transport Company
If you need to make a transfer within Spain, our maximum delivery time is 48 hours.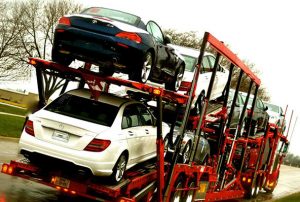 We are flexible, we adapt to your schedules to make the delivery and collection in the most comfortable way for you.
With our transport services, both motorcycles and cars, we transport all kinds of vehicles nationally and internationally.
Do not waste time looking for a car transport company , since we can offer you the best service at a great price. Call us at (+34) 958 459 001 and we will inform you of the services you need, offering you an incredible quotation. If you prefer that we contact you later, fill out our web form and we will call you as soon as possible to solve your problem.