Car transport company
admin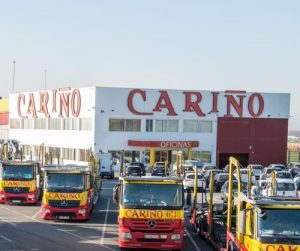 Grupo Cariño originates from a car transport company that was founded in 1960. Currently, the Cariño Group is made up of several companies in the transport sector, with a long history and experience. Our facilities are located in Malaga and Granada, from where we offer a comprehensive service to our clients.
Since its inception we have set out to be a serious and trustworthy car transport company , as well as punctual when making deliveries. Our service maxim is to adapt to your needs and offer you the best prices on the market. Our effort for the continuous improvement of the service we offer you, has made us become a benchmark in the transport sector.
National Vehicle Transport Company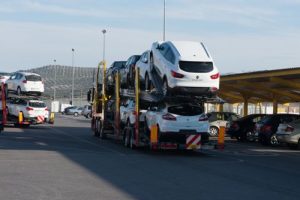 Our deliveries and collections are made at the time and at the place agreed by the client. We can offer you very competitive prices because having our own fleet of vehicle transport trucks, the logistics personnel are responsible, without any intermediary, for the organization and distribution of the vehicles. By having several routes, both weekly and daily, we can transport your car to the place chosen by you.
If you want a functional car transport company that offers you all the guarantees of transport safety, at an incredible price, call us at our information phone number (+34) 958 459 001. Our office staff will be able to prepare a quotation if you need it or resolve any questions you may have.