Car transport Spain
admin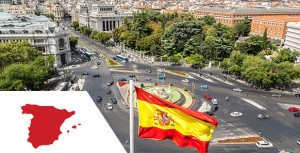 With Grupo cariño you will benefit from a quality and personalized service. You will meet a group of highly qualified professionals with extensive experience in road transport service.
We are a group founded in 1960 to transport car Spain. Our years of experience have made us the leading company in the transport sector in Andalusia and southern Spain and allow us to offer you a service with quality and safety. Knowing that you are going to leave your vehicle in expert hands, will allow you to enjoy the tranquility that your car transport will take place in the agreed time.  
We have a great customer service, backed by our quality system.
To Car transport Spain we are your best option. You will be calm because you will have our guarantee that the car will be delivered to the agreed address and at the appointed time. We carry out the door-to-door service for your comfort and tranquility. Any questions or comments ask the carrier who collected your vehicle.
Company to Transport a Car in Spain
Don´t need to worry about the details of transporting a car in Spain. We take care of any kind of management to transport your car, including port operations, so you don't have to take care of anything else.  
You can call us to clarify any questions that arise. We will help you with the steps you need to be able to transfer your vehicle. And we can even make you a quotation without compromise.
If you want to communicate with our transport service, you can fill out our web form. You can also call us at our information phone number (+34) 958 459 001. Don't hesitate, we are your transport company and we are at your disposal to make things easier for you.