Vehicle transport company
admin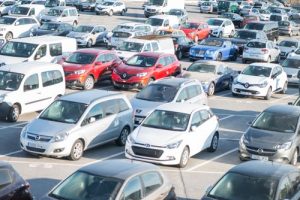 Hasn't happened to you that at the least opportune moment, when you need your vehicle the most, it suffers a failure?
The anxiety of everything that involves the paperwork, the withdrawal of the vehicle, having to call the workshop to warn that we are going to take a damaged vehicle and that we need it soon …
In Grupo Cariño we can take care of:
withdraw your vehicle. We are a vehicle transport company with more than 50 years of experience.
Manage all the necessary paperwork for the removal and transfer of your vehicle.
We have our own mechanical full auto body workshops. You will not have to constantly call a workshop to know when they can take your car, the time it will take to do so, etc.
Put the car rental service at your disposal while they repair yours.
International Vehicle Transport Company
You can rest assured that being a vehicle transport company we are familiar with everything that a transfer entails. And we will take care of all the procedures for you.  
Call now the telephone number (+34) 958 459 001 for information about our vehicle transport company, or fill out the web form. We will surely find a solution to your problem and you will be able to have your vehicle repaired in a very short period of time.